Your eye care is an important part of your overall health care. At Brian Looney, Doctor of Optometry we strive to offer our patients the highest quality vision care and service. Each of our staff members are professionally trained to assist you in making informed decisions about what products and procedures will best benefit you and your individual eye care needs.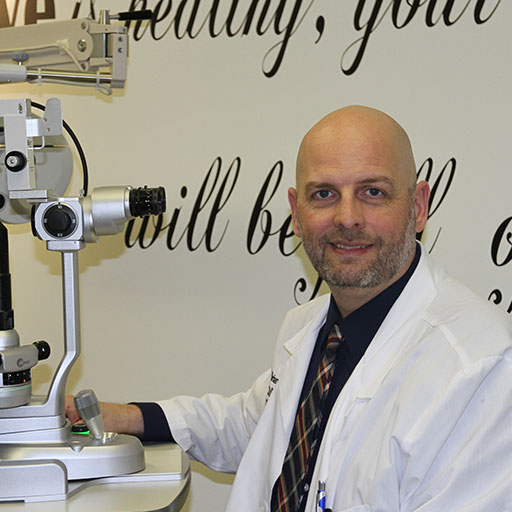 Brian D. Looney , O.D., F.A.A.O.
Dr. Brian D Looney is an Optometry Specialist in Richlands, Virginia. He graduated with honors in 1996. Having more than 23 years of diverse experiences, especially in OPTOMETRY, Dr. Brian D Looney affiliates with no hospital, cooperates with many other doctors and specialists without joining any medical groups. Call Dr. Brian D Looney at  (276) 963-0808 for more information and advice or to book an appointment.
Education Training
Bachelor of Science, graduated with honors, major in Chemistry, minor in Biology, Cumberland College, 1988-1992, Williamsburg, Kentucky.
Doctorate of Optometry, graduated with honors, University of Alabama at Birmingham, School of Optometry, 1992-1996, Birmingham, Alabama.
Externship, Optometric Extern, Indian Health Services, Northern New Mexico Medical Center, 1996, Shiprock, New Mexico.
Residence in Hospital based Optometry / Ocular Disease, Maryland VA Health System, Perry Point VAMC, Baltimore VAMC, and Fort Howard VAMC.  1996-1997. Affiliated with Pennsylvania College of Optometry, Philadelphia, Pennsylvania; John Hopkins University, Wilmer Eye Institute, Baltimore, Maryland; and University of Maryland, School of Medicine, Baltimore, Maryland.